Primary Tree Surgeons was started by Andrew in 1997. A Basingstoke boy born and bred, we have always run the company from our base in north Hampshiore, despite personally moving house to South Oxfordshire in 2020. Almost all of our lovely domestic customers live in and around Hampshire.
For our commercial customers, though, we travel a bit further, and deliver services acrros the South of England, from the Midlands, down to north Cornwall, across to Kent and down to the south coast. We're regularly in and out on London.
In February, and following the heavy storms, we found ourselves in Cornwall for a few days to complete several jobs.
Being away from home overnight for a few days offers the team a great opportunity to see a bit of the country, and on this occcasion, it was a chance for trainee Oliver to work closely with Andrew, and to catch up with each other properly on the journey down and back, and the evenings.
It was still a bit windy on the hunt for fish and chips, by the look of the photo! And though they didn't have time to bob over to St Michael's Mount (seen in the distance), Oliver had never been close to it, so it was a lovely opportunity to take in the view from the beach.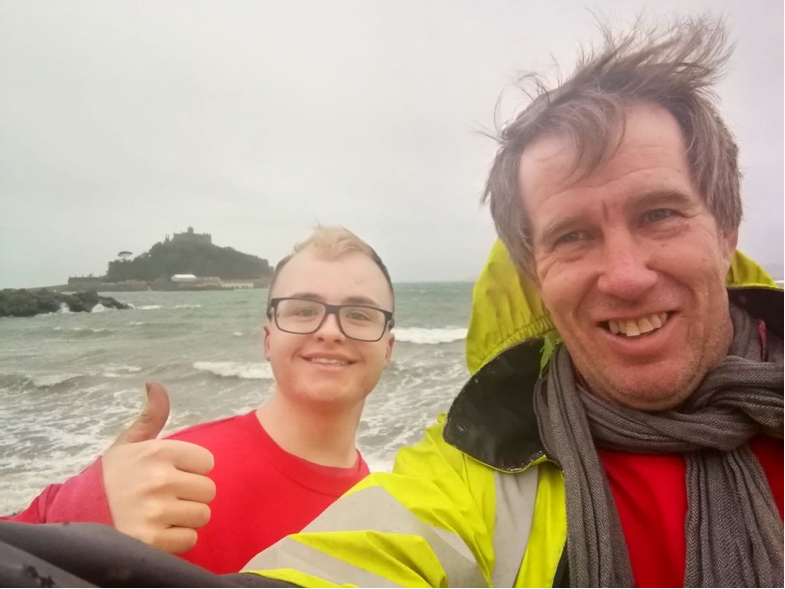 For advice and a free quote for work to your trees and hedges, call Andrew on 01256 817369, 07771 883061 or email him Andrew@primarytreesurgeons.co.uk  For more stories and information about our day-to-day work visit us on Twitter@PrimaryTreeSurg